HOME
Main content starts here, tab to start navigating
Happy Hour is BACK!
Your favorite happy hour deals are back at BOTH locations. We're offering $8 slushees, $11 cocktail pouches, $2 empanadas, and MORE!
Monday through Friday
3pm-6pm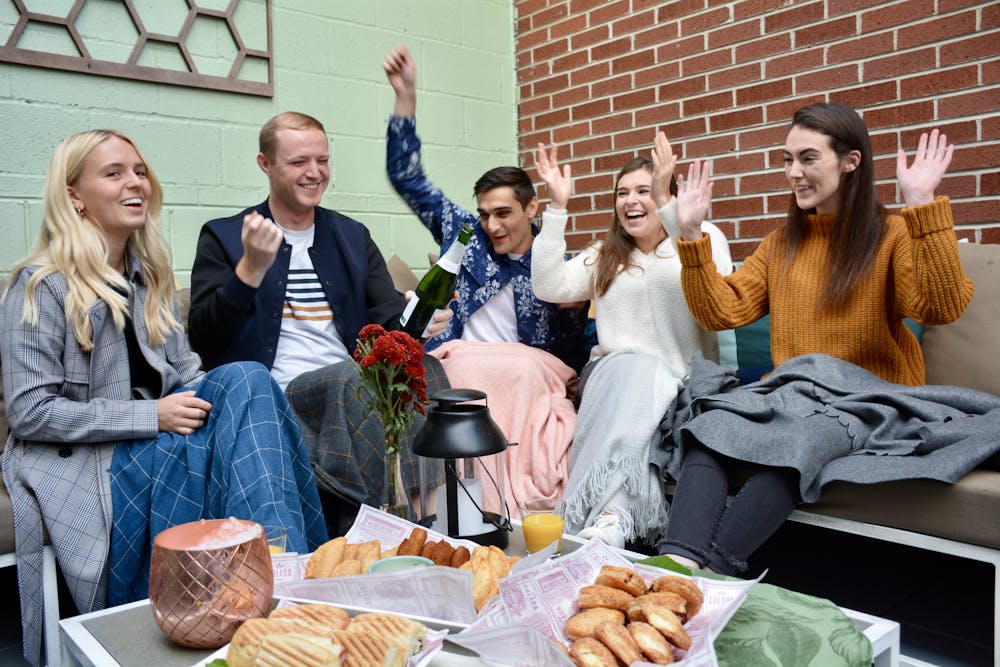 COMMUNITY UPDATE
We are excited to welcome you to our new Wharf location and back to our 14th street location! Both locations will be open with limited indoor and outdoor seating at a 50% capacity.
The safety of our team and our guests remains our top priority. Our staff will be following strict health and safety guidelines and we ask that our customers do the same. Please note the following guidelines if you are planning on dining in:
- Please wear a mask when not at the table.
- We ask you to limit your stay to 90 minutes.
- If you are dining/imbibing you must be seated.
- We are now cashless & accepting credit & gift cards only.
- Please maintain a safe 6-foot distance at all times, using the markings on the ground.
- Sanitizer is readily available throughout the space.
- Health & Safety Fee of 3% will be added to each check to offset the increased costs of sanitation & PPE To ensure the safety & well-being of our team & our guests.
If our seating areas are at capacity, you will be asked to return when seating becomes available. We will continue operating for takeout and delivery as well to accommodate all of our Colada customers.
We look forward to seeing you soon and appreciate your commitment to keeping our community safe and healthy!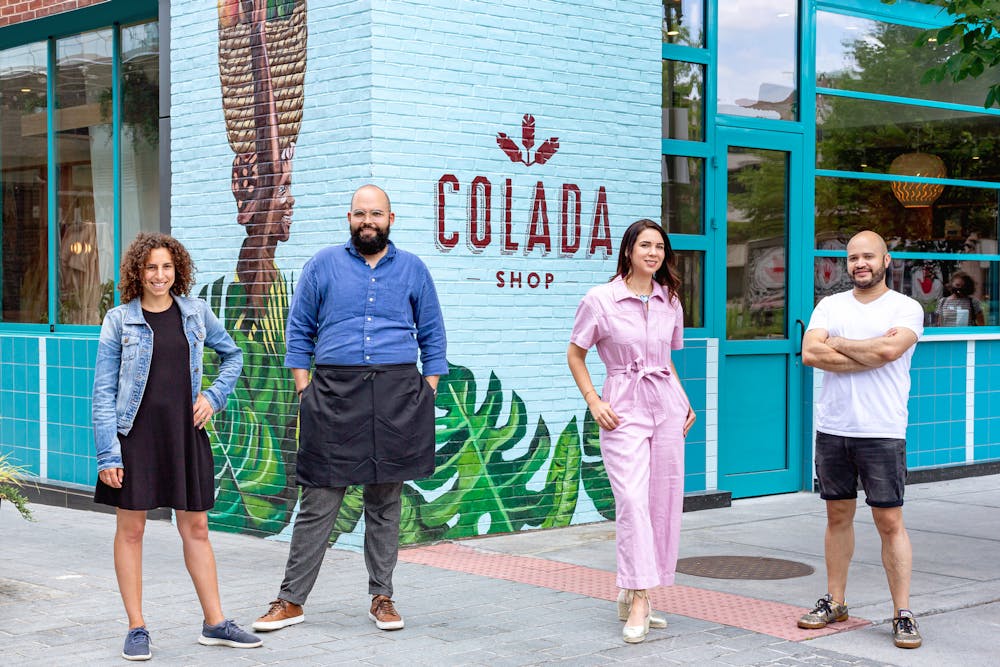 Meet the Colada Shop Family
The ability to provide outstanding Caribbean experiences to our guests starts with our own team of skilled hospitality experts. We all come from a diverse set of backgrounds and expertise; each one of us takes radical ownership of our mission and pursues the highest levels of excellence. As unique as we are individually, we are united by our mutual passion for great food, superb coffee, and vibrant beverages. We are proud of our unmatched hospitality and the unforgettable experiences we deliver one sip and bite at a time.
LOCATIONS
14th Street
1405 T Street NW,
Washington, DC 20009
(202) 931-4947
District Wharf
10 Pearl St SW
Washington, DC 20024
(202)-932-2980

SIGN UP FOR OUR NEWSLETTER!
Our subscribers get access to secret events and exclusive deals!